We keep reading articles about retail for adults and many creative ways of bettering their shopping experiences: from meticulously designing a unique in-store atmosphere to carefully developing distinct brick-and-mortar visual merchandising. However, we frequently seem to forget about a noteworthy, prominent category of savvy consumers that enjoy exceptional influencing power - children.  
We fondly remember being young and begging our parents to bring us to this uber-cool store with items we dearly loved to browse through. And truth be told, as kids, we equally knew that if we beg our parents to buy us something we desire, they would rarely resist. The stores from our youth leave an enduring mark in our lives and they rekindle memories of happiness, comfort, and security throughout our adulthood.
Shoppers of the future
If children at present do not have any purchasing power, then why should retailers pay attention to them? For one simple reason - these young beings represent the shoppers of the future. If as a retailer, you're fit to seize their attention and leave an illustrious impression at this stage, children might as well come back to you once they have some good cash to spend. By building strong relationships with the juniors right from the start, you can begin to develop long-term brand loyalty.  
Besides representing the future shoppers, children also exercise a considerable influence on their parents, encouraging them to spend thousands of euros every year. According to the National Retail Federation's Consumer Report, 87% of parents said their kids influenced their purchases in some kind of way. Engaging with this demographic can be particularly beneficial to brick-and-mortar retailers. According to Retail Dive, Gen Z keenly enjoys visiting physical stores as they love the instant gratification that comes with in-store shopping. With such factors in mind, how can retailers design a store that the youth will love? Here is our compilation of inspiring brick-and-mortars:
Did you know 36% of parents see the back-to-school period as the opportunity to bond with their kids? Little Shoes Store undeniably knows how to translate this statistic into its modern concept.  Designed by Nabito Architects, the store is inspired by a school notebook with its interior following geometrical shapes and clear lines. For merchandise, the architects placed cubes that maximize the efficient use of space. The interior is predominantly painted in pastel colors to help accentuate unique items. More importantly, as the youngsters are familiar with the school-inspired design, they are likely to feel very comfortable in exploring the store.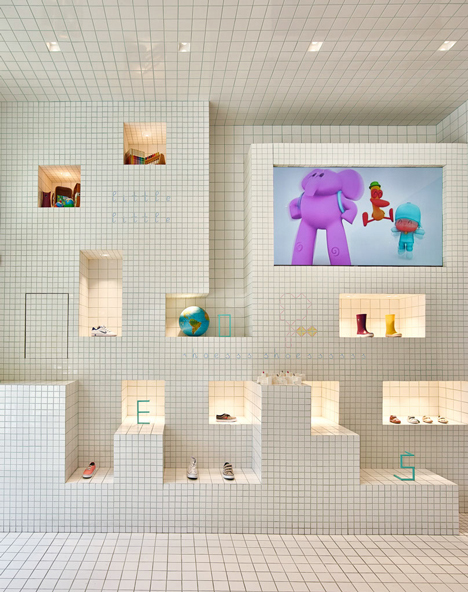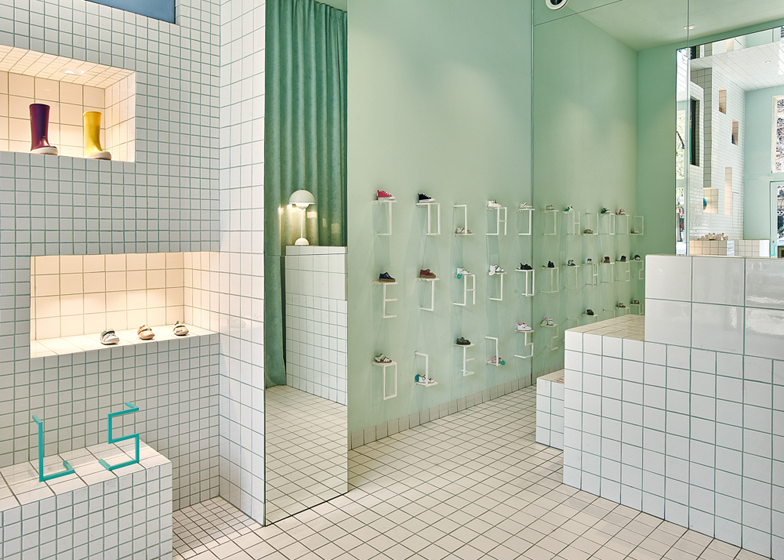 The Stuttgart-based footwear boutique was designed by ROK Architects who thoroughly devised a creative space that supports various configurations and allows retailers to develop a fun experience. The interior consists of geometrical patterns where shoes are placed in wooden disks and the visible outline helping visitors to easily browse through different sections. The playful design is a pleasant distraction and an intelligent way of seizing the child's attention. Besides, the spacious interior allows kids to move freely, a substantial factor that encourages in-store exploration.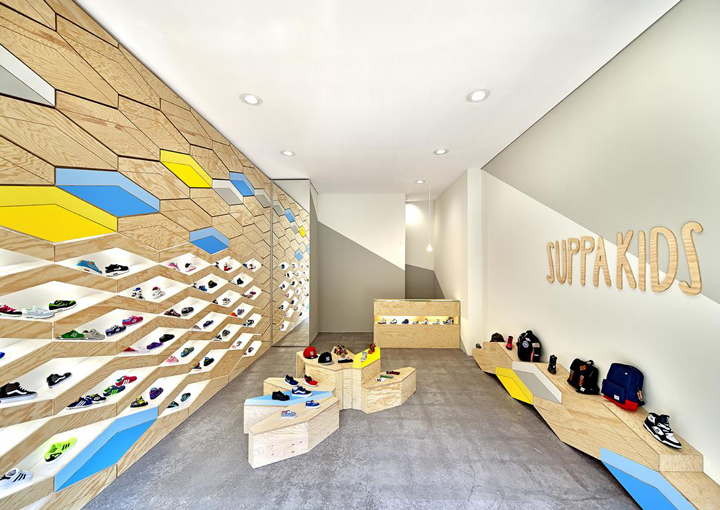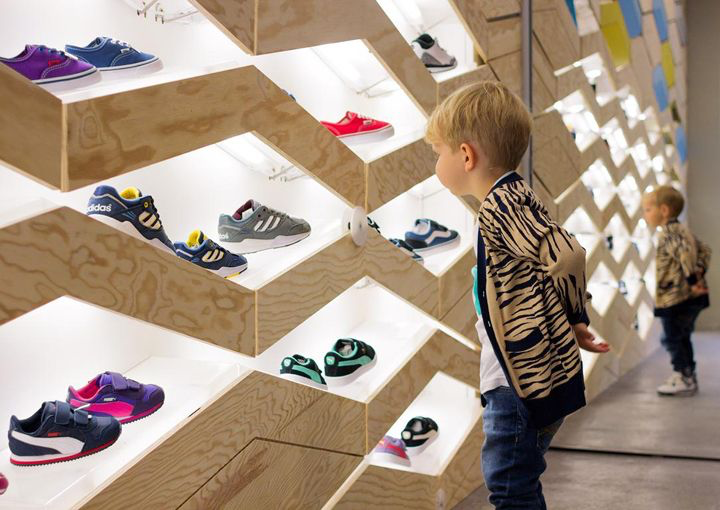 This Dutch concept store is designed as an area for both shopping and play. While parents shop, the kids can spend an enjoyable time in the playground zone or can even get a fresh haircut at the hairdresser corner. For active parents, Minimarkt offers a safe, interactive space where they can buy fashionable clothes, footwear, and stuffed animals. What's more, the brick-and-mortar contains a cozy cafe where the family can relax after shopping.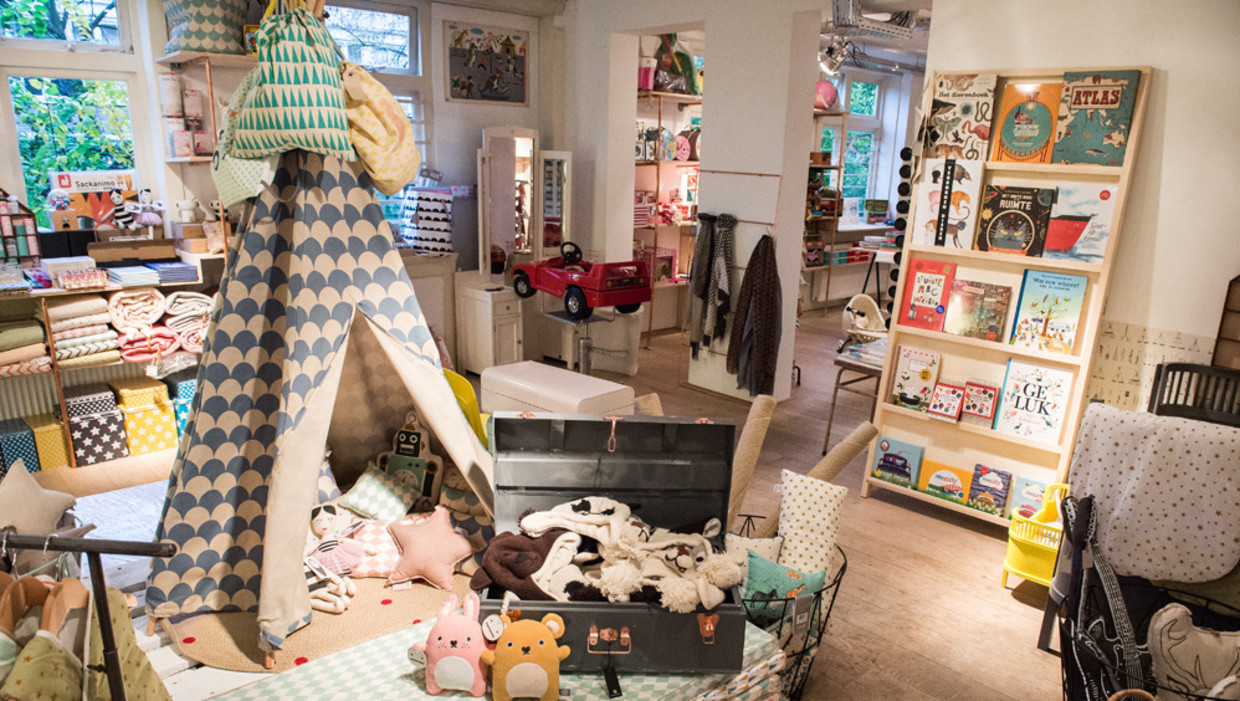 Enhancing shopping experience for parents?
Designing unique experiences for kids can definitely build brand loyalty and can increase the client base. Now that we explored some inspiring store examples that will capture kids' attention, let's briskly touch upon another key issue: how can we meaningfully improve the shopping experience for shoppers with children?  
We ordinarily see stressed parents being unable to completely immerse themselves in the shopping experience as they are distracted by their children. With this in mind, even if a retailer develops the most captivating experience, assuming the shopper's kid is seeking attention, they will likely be the ones to get it first. One thing is evident: retailers can't compete with kids to capture the shopper's attention. Instead of forcibly trying to achieve the impossible, what they could do is support the parents by keeping the children distracted.
An efficient solution for this is to design a kids' corner as part of your brick-and-mortar. The corner will ensure a pleasant shopping experience for both kids and parents and will increase dwell time. What's more, if shoppers know they can leave their kids in-store, this will be the differentiating factor that will encourage them to choose you over your competitor. However, when developing the kids' corner, retailers need to hold on to a few things in mind: its location, design, and attractiveness. To ease the separation process between the children and the parents, the pleasant corner should be conveniently located in the central part of the store. In this effective way, aware parents can still keep an eye on their kids, who can in turn easily spot them. If as a retailer you prefer a more integrated option, transforming a part of the space into the indoor playground represents a good solution.
Furniture store Möbel Hesse designed a playground within the store, where kids can enjoy themselves with interactive modules and wall games. This playful area is set next to a small cafe, allowing parents to rest while they supervise the kids. When it comes to design, adapting it to the audience will increase their engagement, with thematic digital experiences being a popular concept.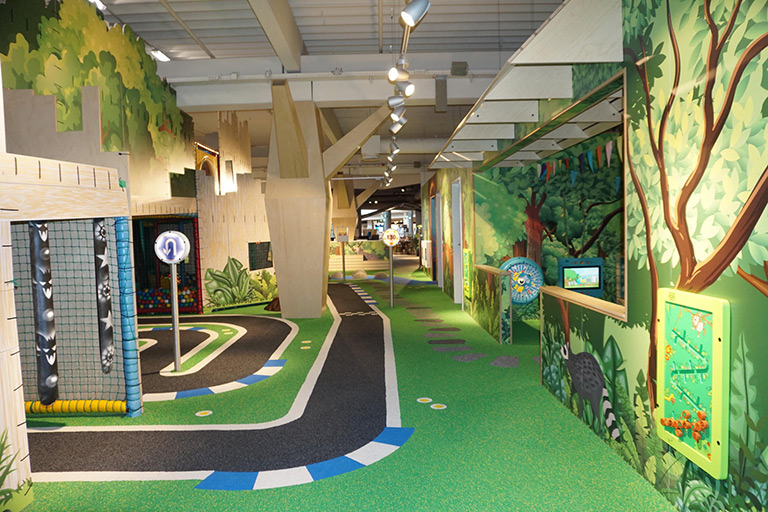 Representing the savvy shoppers of the future, children invariably play a crucial role in the retail environment. As such, retailers should keep a close eye on their distinct preferences. By efficiently delivering unique experiences that will stick in children's minds for years to come, this is a unique opportunity to start building brand loyalty.
Are you curious to learn more? Through our integrated decision-making platform at StoreDNA, we help you deliver dramatically improved performance through better product assortments, store layouts, visual merchandising, and associate optimization. Learn more here.