Experimenting with fashion has never been this easy: shoppers can effortlessly buy piles of clothes, try out multiple items, and return anything that does not fit in just a few steps.
With the attempt of offering great customer service, most retailers are showing considerable flexibility with their return policies. As long as you have the receipt and the item is not damaged, the likelihood of getting a replacement, or a new item, is high. Unfortunately, many shoppers have started exploiting the retailers' flexibility thus putting brands in a difficult position. The latter keep struggling to juggle between keeping customers happy and avoiding unnecessary costs of returns.
As the practice of trying out clothes from living rooms is also taking its toll, customers are becoming accustomed to the comfort that comes with it. Many shoppers thus order loads of clothes with the clear intent of keeping only a few pieces and returning the rest. Although this act, commonly known as bracketing, emphasizes the experience of shopping, it does lead to a huge volume of returns.
But what are brands doing about this? To meet the customer's expectations, retailers simply have to turn a blind eye to the easy-going attitude since 92 percent of shoppers prefer buying in stores that offer easy returns, and 72 percent of them want free return shipping as well. More than that,  to maintain the standard and keep up with the competition, many retailers offer free returns with no questions asked.
Why we should take returns more seriously
Convenient return policies might be a good way to keep customers happy, but they do come at a high price: in the US alone, it is estimated that return delivery costs will reach up to $550 billion by 2020, which is about 75% more than four years prior (not including stocking expenses nor inventory losses).
Experiencing a loss of sales and margin percentage reduction, retailers are faced with costly issues such as logistics and additional labor. Even if they do take into account the percentage of loss in their strategy, it does not accommodate the time spent in inspection and re-stocking the merchandise. On top of that, retailers need to be cautious during the process of the return itself, as an inefficient service can cause trouble for customer relationships. If not handled according to the shoppers' expectations, returns can result in a negative customer experience which in turn can lead to negative reviews and overall damage to the brand's reputation.
Retailers keep missing the right fit
At this point, you might wonder - why are returns so common if retailers are putting so much effort in keeping the customers happy? Well, the convenience of returns is definitely an important factor that encourages shoppers to order more items. However, if shoppers were truly happy with an item, they would never consider turning it back. A recent survey by EY indicates the most common reasons for this act: 70 percent of shoppers return clothes due to inadequate fit and size, while 11 percent due to low product quality. Luckily, as a retailer, there are several steps you can take to tackle customers' frustrations:
Use a data-centric approach and visualization tools
The challenge with sizing is that there is no uniform industry-wide sizing and the latter also varies greatly among brands. The development of technologies that enable a customized garment fit is already on its way, with much emphasis on 3D body scanning.  Implying the use of cameras and lasers on their mobile devices, shoppers can in this way capture their precise body measurements which is necessary for creating the custom fit. Virtually trying on clothes, they can transfer their body measurements online, allowing retailers to match them with appropriate clothing sizes. With such data, designers can review the outdated, standard sizing model and create accurate sizes based on real customers.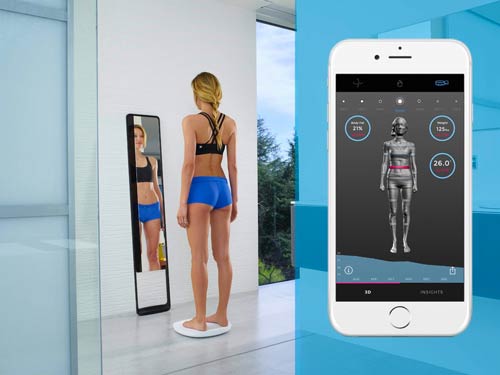 Proper Cloth is a good example of a menswear brand that offers innovative ways when it comes to finding the right fit. The most popular option includes shoppers answering a few questions about their body type, after which an algorithm calculates the ideal custom shirt size. Those who are more hesitant about such technology can send measurements of their body, their favorite shirt, or even mail another shirt with the perfect fit, based on which the brand will recreate the right fit.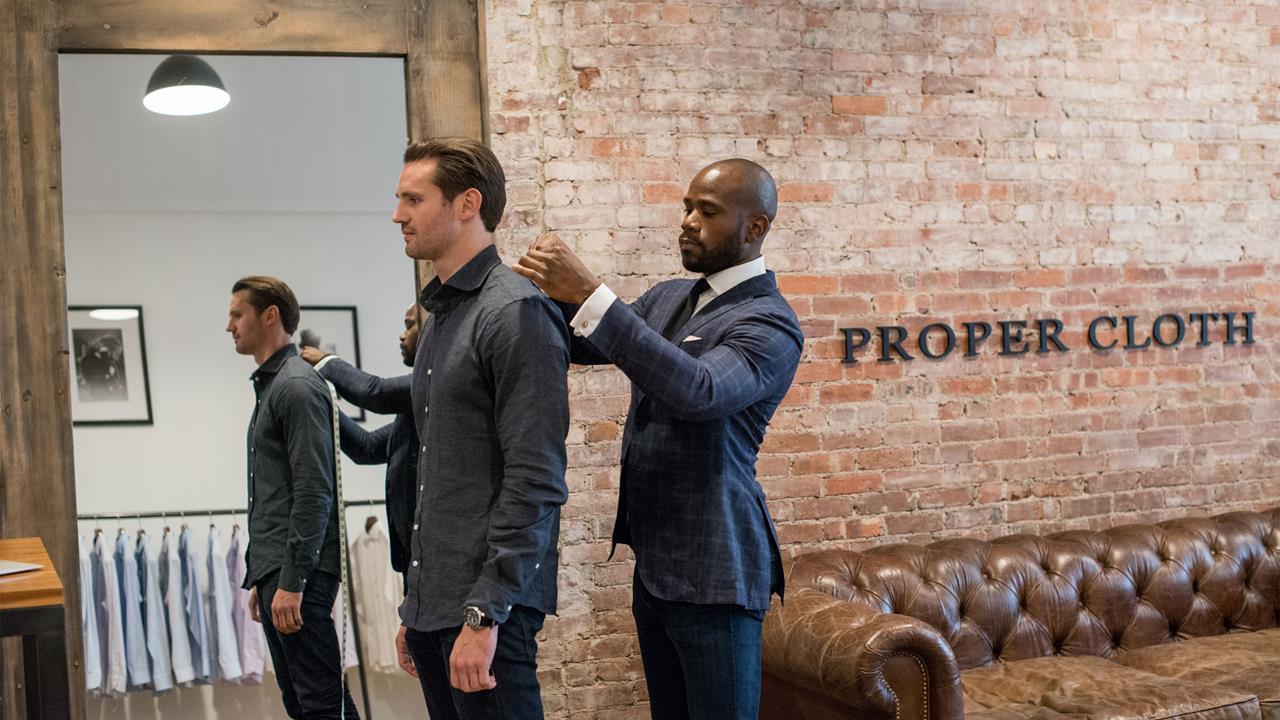 Inform your customer about their impact
Keeping your customers informed is also a great way to help reduce returns. If you start educating your audience about the negative impact of returns (such as the huge carbon footprint it creates), they might think twice the next time they purchase unnecessary goods.
Amazon's Prime Wardrobe, for example, gives members a maximum of 3-8 free item returns for an order. If customers do not return the items within 7 days and thus prevent their reuse, their next return will be charged. By implementing a clear procedure and letting customers know what they can expect, Amazon in this case greatly prevents abuses of the process, while still providing free returns.
Use the point of return to connect with customers
Although return rates are higher for items purchased through e-commerce (20%) than in-store (8%), brick and mortars can use this moment to connect with their customers.
According to Narvar's 2018 consumer report, shoppers prefer returning items to stores, even if they ordered it online. Allowing them to get immediate credit for the return, shoppers like the convenience of in-store returns and the opportunity to continue shopping. This point of return is crucial for brick and mortars to turn their pain to their advantage: it is the moment when retailers get the chance to convert their online buyers into their in-store shoppers and create a real-time experience.
If retail managers focus on educating their staff to provide great customer service, this can be a unique opportunity to build a loyal relationship with the customer and make them feel at ease with additional purchases. The point of return moment is also the moment of truth for retailers, as they can understand from first hand why a specific item did not fulfill the needs of a customer.
This approach indeed opens a whole new window of opportunities for retailers. We are curious to see how retailers will turn this into an opportunity to engage with customers and create a next-level shopability.
Are you curious to learn more? Through our integrated decision-making platform at StoreDNA, we help you deliver dramatically improved performance through better product assortments, store layouts, visual merchandising, and associate optimization. Learn more here.