Games have always been a big part of our lives. No matter our age or culture, we all indulge in some form of play, whether aware or not. Take for example  activities as playing chess, collecting loyalty points and using VR glasses. At first, they seem different, but in reality, they all share one thing in common – elements of game.
How come we enjoy playing games so much? Why do we immediately get excited about it, and our competitive personality wakes up within seconds?  We turned to science to get a better grasp of the positive effect of games: when playing, the pleasure center of our brain becomes active, thus increasing the dopamine release that is largely responsible for experiencing happiness.
Game elements are applied across many industries, but the powerful way they increase motivation and engagement in marketing has received much attention. In 2010, hence, the term gamification was introduced as the new buzzword, representing "the use of game mechanics in a non-game context to engage users or solve problems". Creating a new way of engaging the customers, this technique is particularly attractive for several reasons.
It encourages brand loyalty and can increase profit
When participating in games and getting rewarded for it, shoppers associate their positive feelings with the brand and their positive emotions draw them towards the brand's story. When playing, customers also expect to receive some form of reward, otherwise they will feel as if they have wasted their time. With that in mind, to make a significant impact, retailers must ensure giving gifts and personalized rewards for participants. As playing games give individuals the feeling of being powerful and having control, retailers should design games that encourage such emotions and fulfill their need for approval.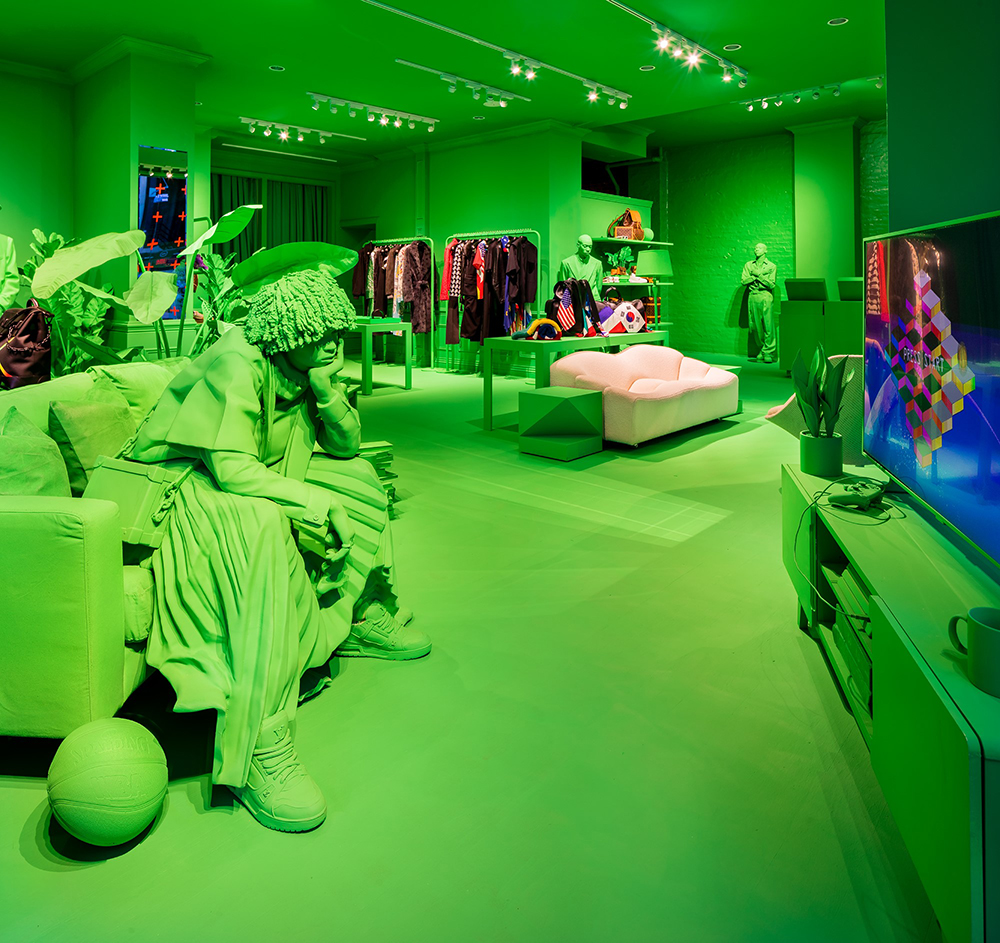 Humans are competitive by nature, and if presented with a challenge or game where there is a chance of winning a reward (either intrinsic or extrinsic), they will feel encouraged to take part. If done right, gamification will capture the user's attention and increase their commitment to a purchase transaction.
It allows instant data gathering
By placing in-store gamification experiences, retailers can gather significant data as they can capture the mood of the customers already in the store. Moreover, to unlock the game, users might also be more willing to fill in personal information to start playing. Other popular ways retailers can use to get insights into the customers' buying patterns and preferences are apps and loyalty cards.
As the retail segment holds the largest share in the gamification market which was worth $5.5 billion in 2018, many retailers have started applying the in-store tactic in innovative ways:
AR & VR take over
To develop gamified experiences that are more personalized and engaging than the current conventional practices in place, retailers are turning to VR (virtual reality) and AR (augmented reality). Stimulating the user's physical presence almost, VR's artificial environment has the potential to reinvent the shopping experience. AR, on the other side, shows an enhanced version of the real world, stimulating sensors as visuals and sounds.
By 2025, it is estimated that the global market for VR and AR in retail will reach $1.6 billion, mainly in furniture retail, the beauty industry, and fashion and footwear. With such obvious potential, big retail players have already started implementing using this technology to differentiate themselves from competitors and offer a unique experience.
We are all familiar with Ikea's use of AR to show customers how a specific item will fit in their home, or the virtual reality department store developed by eBay Australia and MYER. For this collaboration, the two developed the so-called 'shopticals', the specially designed VR viewers through which users can see a virtual, personalized store and order the items through their app.
Some companies have even gone a step further and besides providing an engaging experience, they have given their customers a glimpse into their humanitarian mission. TOMS shoes, for example, have developed a 360-degree Virtual Giving Trip video to share their 'One for One' campaign process for which every pair of purchased shoes helps children in need.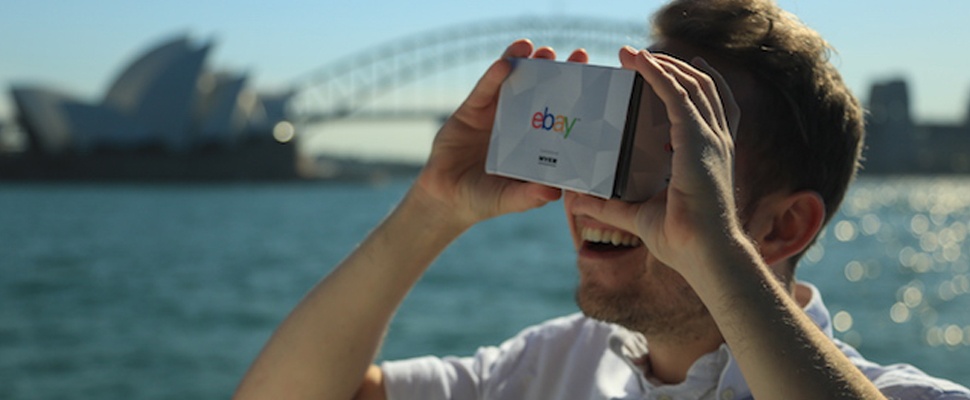 Luxury houses and in-store innovation
Besides AR&VR innovations, retailers can also think of developing in-store games. Increasing the time spent in-store, this tactic is great for promoting brand awareness and generating new and returning customers. When it comes to luxury houses, this is definitely one of the favorite tactics.
Chanel, for instance, developed its innovative arcade pop-up called the 'Coco Game Center' where the visitors can play games while exploring the high-fashion makeup products. The games involve catching new products and educate the visitors about Chanel's new collection.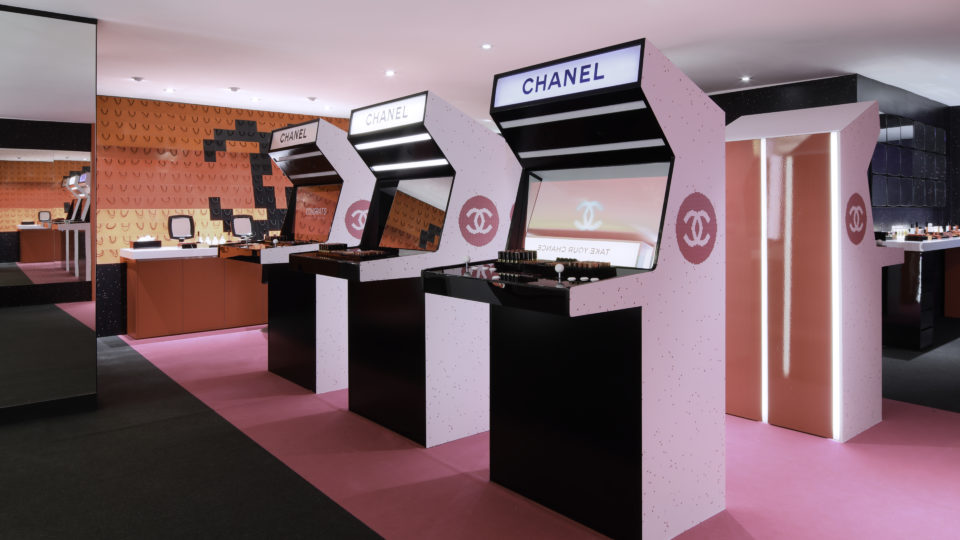 Beauty brand Lancôme, on the other side, combines elements of AR with a pop-up store to raise their brand awareness in Hong Kong. Organising AR scavenger hunts, they encourage shoppers to look for their signature beauty products. The winners get any Lancôme product they wish for, greatly encouraging participation.
Indeed, the list of luxury houses implementing gamification is long: French cosmetic brand Guerlain launched a Tetris inspired game, while Karl Lagerfeld promoted his eyewear collection by showing up in his video game. Besides using this tool to engage the customers and increase sales, the luxury brands humanise their brand and make themselves less intimidating to regular shoppers.
Whether it's through AR&VR, a loyalty program or a pop-up store, the use of gamification in retail has plenty of benefits. With the fast-paced development of the industry and innovation in tech, we are excited to follow the further evolution of the trend.
Are you curious to learn more? Through our integrated decision-making platform at StoreDNA, we help you deliver dramatically improved performance through better product assortments, store layouts, visual merchandising, and associate optimization. Learn more here.