The journey of creating a product or a service is a long one. And whether you are B2B or B2C, there are some lessons you will have to learn along the way.  
Luckily, those who have been around for a while, and have been through thick and thin, are often kind enough to share what they have learned en route. Last Thursday at The Student Hotel, three entrepreneurs coming from comprehensively different, yet impressive companies, have sat down to share some of the key takeaways they have cultivated from their journey.
In a panel discussion focusing on business model innovation and in-store technology within retail & shopping, the entrepreneurs challenged the audience to think about disruptive business and entrepreneurship in a different light. Veritably, looking back at the lessons they have shared, one starts realizing that although their tips were mainly intended for newbies, they are useful for everyone and should be applied throughout one's career.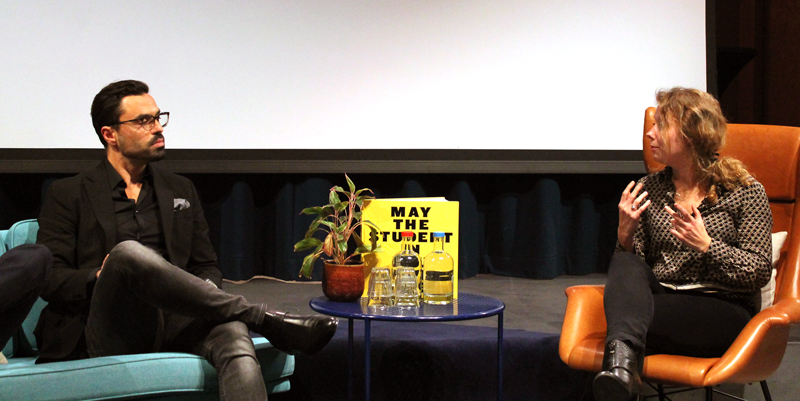 Surrounded by a young but curious audience, Wouter van Oversteeg from Pushbird, Uroš B. Lekić from StoreDNA and Rochdi Darazzi from Boldking went on stage to share their learnings in the bi-monthly talk show 'Venturing with' from Amsterdam UAS. At first glance, their businesses are very different from each other:
Pushbird helps send smart Web Push Notifications to Desktop, Tablet, and Mobile without the need of an app, phone number or email address
StoreDNA  empowers retailers to make educated decisions on their VM, operations and marketing through their Unified Retail Platform, resulting in better consumer satisfaction and conversion and
Boldking challenges the traditional razor blades products with their innovative flexible design and recycling approach
Despite working in different industries and having a different background, once the three individuals started opening up about the challenges they had to overcome, the shared entrepreneurial mindset they all possess started filling in the room: the willingness to risk, the persistence, and the hard work. The clear similarities between what they all had to overcome came upon the surface, insinuating the individuals have much more in common than one would think at first sight. To recap their complete talks would, with its handful of wisdom, be a challenge. Instead, supported by further research, we have written down some of the key takeaways from the evening to help you navigate this pretty rocky road.  
1.    Don't assume your idea is unique
'Never fall in love with your own solution' is a particularly useful quote for entrepreneurs who are just starting their journey and who might, at peak moments, develop a blind eye for their new baby. That being said, one should always be aware of the hard, but true reality, that although your idea might sound unique, there are probably other geniuses out there who are coincidentally sharing the same thought, at the same time.
If you take a moment to reflect on some of the most impactful innovations that changed our world and made a global impact, it won't take you long to realize that at that time, today's biggest players were competing against someone with the same idea. Just think of the first Internet browsers and the First Browser War in the 90s. Microsoft's Internet Explorer was fighting quite a battle against Netscape's Navigator, which was afterward followed by the birth of Firefox, Google Chrome, and Safari. To conclude, being confident about your idea is great. But what is even better, is being informed about your competitors, on time.
2.    Culture eats strategy for breakfast
Culture is built from the first day, and it is designed by the management and then nurtured and developed by people. So be extremely careful who you hire - don't hire the CV, ticking the right technical skillset boxes and carelessly compromising on the match with the culture of collaboration, comradery and oneness with the rest of your team. Search for people who will contribute to your company as the place where people feel every day why they like working there.
3.    Search for complementary like-minds, but surround yourself with people with different qualities
Complementary like-minds can converse without many words or meetings, but surround yourself with individuals who possess a different set of skills and qualities. Hence, if you are a creative genius, look for engineers to bring in structure. If you are a tech guru, search for social animals to support your sales. In this way, you will build a diverse team with skillful players, and direct them to excel in their field.
Hire several first-principle thinkers. A first-principle thinker will constantly ask - what's best for the company, and couldn't we do it in another way. And then empower, trust and support them. You want to build an environment where everyone  can accomplish amazing things. Sometimes they will be wrong, but when they're right - your company will benefit greatly.
Finally, building an impeccable management is crucial. Relentlessly and consistently supporting the go'ers and do'ers, the detailed engineers and humorous networkers is paramount. No matter how cool your idea is, how cool the office and the gadgets in it are, people will not stick for a long time if their management are jerks. Hence, put priority in finding managers who truly understand, empower, and enable people to achieve the best results.
4.    Have good general knowledge, but leave experts do their work
When starting a business, many entrepreneurs jump into a variety of unfamiliar tasks without thinking twice, and juggling as many responsibilities as they can. This behavior is often understandable: there is a lack of resources and manpower, and one might not be aware of the task's complexity.
Unfortunately, we are rarely taught about the basics of businesses. For some reason, universities never prepare us for the real world by teaching us for the basic things as how to earn money? How to keep the money? How not to lose everything? As an entrepreneur, having a good understanding of business, economy and finance will save you money, time, and eventually, energy. Although many things you have to do as an entrepreneur might not be your favorite ones as they don't seem to be directly related to your product/service, getting a grasp of it will pay off long term. Still, as your company grows, do make sure to hire real experts as accountants and bookkeepers, because at one point, you just won't be able to do everything on your own.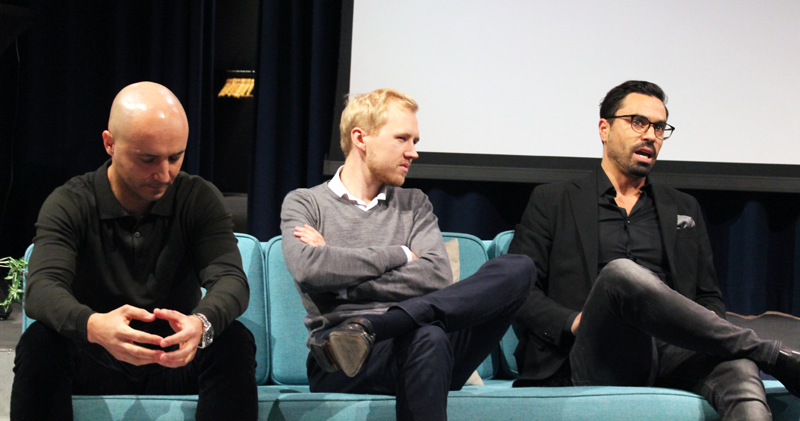 5.    Never stop being a product evangelist
Finally, become an evangelist by constantly communicating, both in verbal and written, the value behind your product or service. By incorporating this behavior both internally and externally, your focus will naturally shift from the what and how, to the why of the product. To do so, you can start attending conferences and events, talk to people, blog and spread the buzz through social media. In this way, you will be able to avoid the traditional sales approach that is a turn-off for many, while still educating your audience about the benefits of your idea. At a certain point, you can also think of incorporating evangelism marketing to encourage loyal customers to freely spread the word and benefits of your product or service.
Although learning from your lessons is useful, getting some tips and tricks comes in quite handy. Beginnings are never easy and can hurt like hell and we hope that these few takeaways can make it easier, at least for a tiny bit.
Are you curious to learn more? Through our integrated decision-making platform at StoreDNA, we help you deliver dramatically improved performance through better product assortments, store layouts, visual merchandising, and associate optimization. Learn more here.